Quan Yin ~ We Have Graduated As A Planet!

Quan Yin ~ We Have Graduated As A Planet!
We have Graduated as a Planet!
Join Quan Yin for a Celebration of our New Reality-
Encompassing all parts of our New Structures of Consciousness!
Dear Magnificent Enlighteners,
The total Lunar Eclipse of January 21, 2019, was a hugely successful, Earth-changing Event.
The Cosmic Central Sun / Source of the I AM,
aligned with the Pleiades, Sirius, and multiple planetary bodies to create a grand T-Square.
This allowed the Cosmic Central Sun to send a huge pulse of Light throughout the whole of Creation.
This pulse is said to have triggered the final release of all support for disruption from Creation
and the beginning of a new cosmic cycle of continuous Enlightened Support.
With the collaboration of over 432,000 lightworkers grounding these energies,
this grand impulse of enlightened support from the Source of Consciousness has been infusing into all parts of our reality.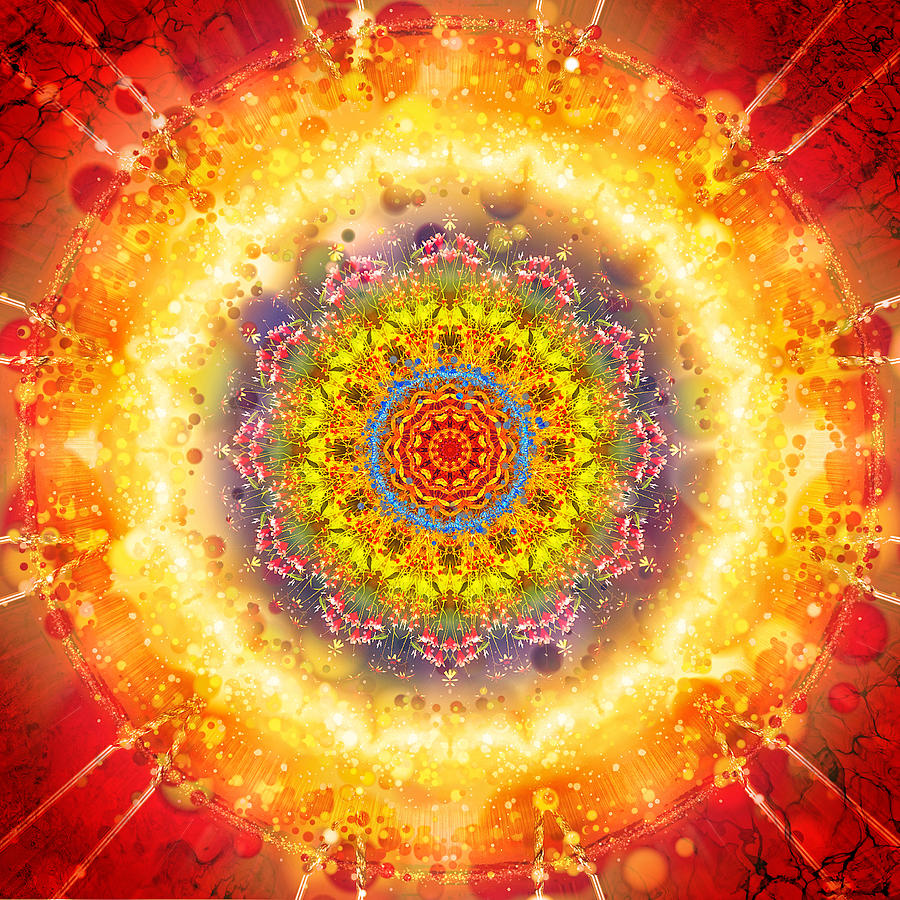 We graduated as a planet.
We have moved from an evolutionary phase of resistance and duality,
into a phase of creating magnificence together.
This new evolutionary experience is about us creating our transformation into a 5th-dimensional structure.
It's time to be having a whole lot of 5D Creative FUN!
It's time to let our old troubles fall by the wayside.
It is time to discover our true experience of consciousness,
and create our transformation in magnificent support of each other.
This is a new reality, with new structures, new consciousness, new platitudes of creation.
There is plenty to experience and celebrate.
The Portalized Experience of Transforming the Earth
Including Each Other in Power.
Now for Quan Yin's Message of Enlightened Support Experience
Channeled by Laura Lee Lizak
"There are new accelerated energy systems circulating into everyone's experience, hearts & bodies. You are channeling this power transformationally. You are indeed enlightening in every experience."
There is channeling happening in everyone's bodies. There is enough power to create anything you could possibly desire. There is enough power to create anything that is transformational and exciting to this Earth. Every experience is enlightening, and every person is enlightening each other. We are all magnificent in these exciting and powerful energy structures. Everyone is experiencing constant and exciting experiences of enlightened support.
Now, let that channeling happen into Source energies continuously. Notice the shift here. Notice that your body needs this power. It wants to challenge itself to be continuously accelerating in Source powers.
Now let this channeling happen into and through all beings. Let them all connect to Source and continuously increase their energy systems to enlighten the Earth. Thank the Gods for this channeling. There is enough power to transform everything in every experience. EVERY EXPERIENCE.
Now, portalize this power into everyone's bodies. Enlighten the power structures into all being's experience. And allow the transformation that is possible in this reality. We are transformational continuously now. Allow that to be what is occurring, and say yes to it completely occurring in everyone's bodies. Amma."
We are entering a glorious creational experience and send to you
Enlightened Support Grounding thru to Every Person Continuously
Magnificent Energy Systems Circulating for Everyone
A Celebration of Enlightened Support
Concentrated Energy Systems Occurring in All Beings
Everyone Powering Up Continuously
Everyone Fraternizing in Playfulness
Everyone Fraternizing in Power
All Beings Transforming Each Other
Every Person Powering Up the Earth
Enlightened Support Enlightening Every Experience
Every Energy Structure Continuously Accelerating
Every Power Structure Transforming the Earth
Every Portalization Accelerating Enlightenment Continuously
Every Enlightened Support System Experiencing Transformation
Every Person Accelerating Every Thing on This Planet
Every Transformation Celebrating Continuously in All Experiences
We transform in connection to Source, with each other, and all the beings on this planet.
We transform this Earth into 5th Dimensional Structure.
And we have a lot of fun!
~~~~~~~~~~~
Share Our Messages with Love and Gratitude
LOVE US @ MeWe mewe.com/join/lovehaswon
Visit Our NEW Sister Site: LoveHasWon Angel Numbers
https://lovehaswonangelnumbers.org/
Commentary from The First Contact Ground Crew 5dSpiritual Healing Team:
Feel Blocked, Drained, Fatigued, Restless, Nausea, Achy, Ready to Give Up? We Can Help! We are preparing everyone for a Full Planetary Ascension, and provide you with the tools and techniques to assist you Home Into The Light. The First Contact Ground Crew Team, Will Help to Get You Ready For Ascension which is Underway. New Spiritual Sessions have now been created for an Entire Family, including the Crystal Children; Group Family Healing & Therapy. We have just begun these and they are incredible. Highly recommend for any families struggling together in these times of intense changes. Email: motherofallcreation@lovehaswon.org for more information or to schedule an emergency spiritual session. We can Assist You into Awakening into 5d Reality, where your experience is one of Constant Joy, Wholeness of Being, Whole Health, Balanced, Happy and Abundant. Lets DO THIS! Schedule Your Session Below by following the Link! Visit:  https://www.lovehaswon.org/awaken-to-5d/
MeWe ~ Youtube ~ Facebook ~ Apple News ~ Linkedin ~ Twitter ~ Tumblr ~ GAB ~ Minds ~ Google+ ~ Medium ~ Weibo ~ StumbleUpon ~ Reddit ~ 
Informed Planet ~ Steemit ~ SocialClub ~ BlogLovin~ Flipboard ~ Pinterest ~ Instagram ~ Snapchat
*Please Indicate the Purpose of Donation: Campaign Support, Session or Mission
**If you do not have a Paypal account, click on the gold button below
 Use Cash App with Our code and we'll each get $5! FKMPGLH
Cash App Tag: $lovehaswon1111
Donate with Venmo
Support Our cause in the creation of the Crystal Schools for Children. Visit our fundraising link below:
Support Our Charity in Co~Creating the New Earth Together by Helping Mother of All Creation. Visit our fundraising link below:
Pledge to LoveHasWon
Support Us on PATREON
Support Us Through Our LoveHasWon Wish List
      **** We Do Not Refund Donations***